Zanotta
Blow (1967), Jonathan De Pas, Donato D'Urbino, Paolo Lomazzi & Carla Scolari
Designed in 1967 by Jonathan De Pas, Donato D'Urbino, Paolo Lomazzi, Carla Scolari, Blow is the first piece of inflatable living room furniture to be mass-produced. Inspired by pop culture, this light, transparent and inexpensive chair helped gain manufacturer Zanotta a reputation for its bold attitude toward interior design. Creating the chair was more difficult than expected: PVC could not be glued like neoprene (the material commonly used in rubber boats). So in order to keep the material transparent, the designers needed to weld the foil electronically – a new technique in the days.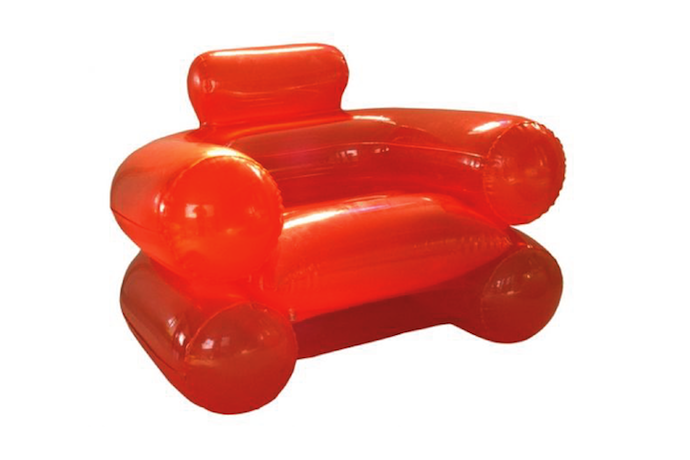 Why on Wikiconic?
Design, innovation.
Alternatives
Photo credits
© Zanotta S.p.A., Nova Milanese, Italy
Care has been taken to trace the ownership of any copyright material and to contact the owner. The author does not intend to infringe on anyone's copyright for text, photos or otherwise. Anyone who feels that any item in these pages may have inadvertently breached their copyright should advise the author via the contact sheet, including a link to the page, so that appropriate remedial action can be taken.