Founded in 1939 by Duke Fulco di Verdura, Verdura is an American fine jeweler, best known for combining colored stones with gold. Verdura was also the first to transform coins, ropes, and caning into jewelry. Amongst his customers were Marlene Dietrich, Greta Garbo, Joan Crawford, Cole Porter and Coco Chanel. His most iconic design is the Maltese Cross Cuff, which he designed for Coco Chanel. She wanted to recycle al the jewelry given to her by ex-lovers in a new item. The cuff became a signature look for Chanel (picture above) and the house of Verdura.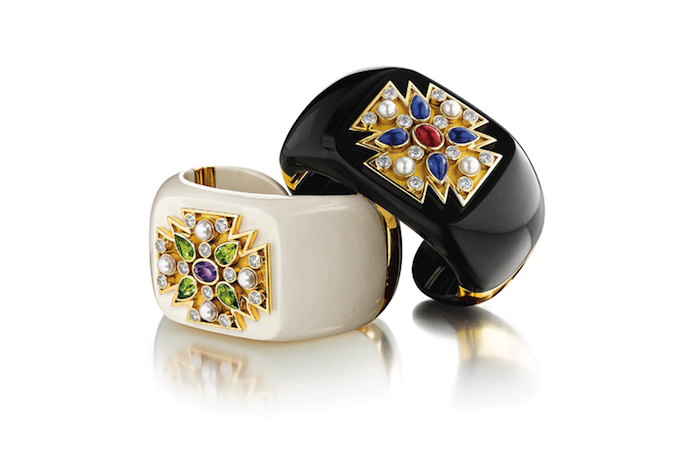 Why on Wikiconic?
Heritage, design.
Alternatives
Photo credits
© Verdura, New York, US
Care has been taken to trace the ownership of any copyright material and to contact the owner. The author does not intend to infringe on anyone's copyright for text, photos or otherwise. Anyone who feels that any item in these pages may have inadvertently breeched their copyright should advise the author via the contact sheet, including a link to the page, so that appropriate remedial action can be taken.