Cartier
Panthère brooch (1940s)
In 1914 Louis Cartier asked French painter George Barbier to make a drawing for an invitation to a Parisian jewelry exhibition. The painting was called 'Dame à la Panthère' and pictures an elegantly dressed woman with a panther at her feet. This was the first use of an animal at the company. Louis Cartier liked the painting so much that from then on, it has been in continuous use by Cartier as brand advertising.
The iconic Panther Collection is more than a mere symbol for Cartier, it is a timeless classic that has made its mark on the world of jewelry. One of fashion's most famous style icons, Wallis Simpson, had a brooch and a bracelet especially created for her in the 1940s. Today, these are arguably the most famous pieces of jewelry in the world.
Below is a picture by Robert Doisneau of Wallis Simpson wearing the Panther brooch on her belt: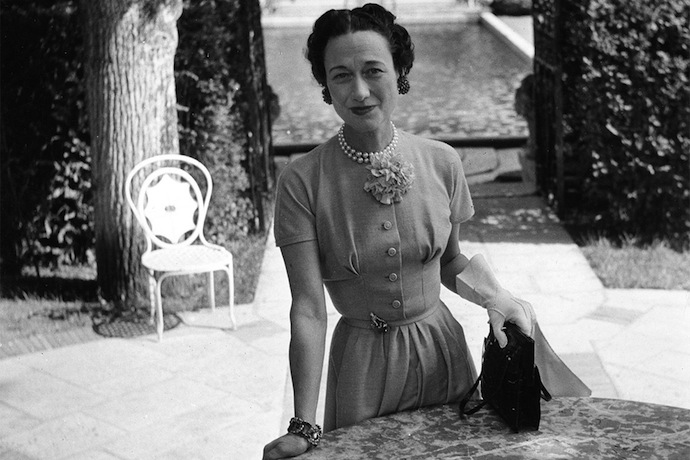 Why on Wikiconic?
Design.
Alternatives
Photo credits
© Société Cartier, Paris, France
Care has been taken to trace the ownership of any copyright material and to contact the owner. The author does not intend to infringe on anyone's copyright for text, photos or otherwise. Anyone who feels that any item in these pages may have inadvertently breached their copyright should advise the author via the contact sheet, including a link to the page, so that appropriate remedial action can be taken.