Alden Shoe Company
Established 1884
Founded in Massachusetts by Charles H. Alden in 1884, the Alden Shoe Company manufactures classic gentlemen's footwear. Alden stands for traditional, custom shoemaking at its finest. Most of the company's workers are second or third generation. Each pair of Alden shoes is handworked from the finest leathers sourced from small tanneries in Europe and the U.S. Its shell cordovan comes from the last such tannery in America, Horween Leather Company.
Having been worn by Harrison Ford in the 'Indiana Jones' films, the Alden 405 boot is also known as the 'Indy' boot. The Indy is a classic ankle-height work boot style, with a contrast stitched toe. It has a goodyear welted outsole and a stacked sole with a rubber heel for enhanced comfort and durability. An iconic model.
Complete the Indiana Jones look with the Poet hat by Herbert Johnson (est. 1889):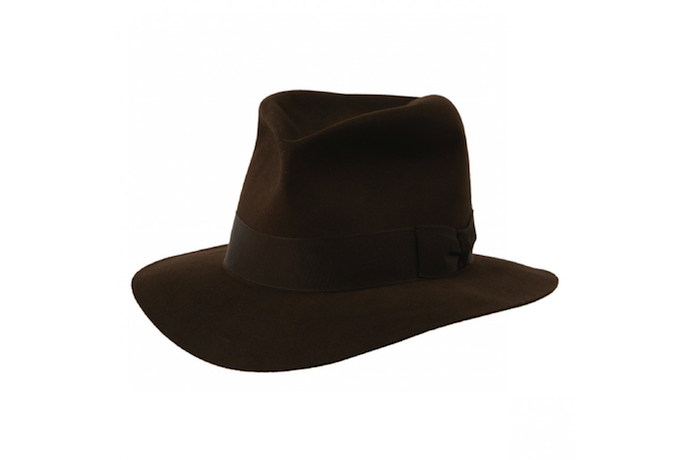 Why on Wikiconic?
Representing a century-old tradition of craftsmanship, Alden prizes the product instead of the promotion. Just as we like it, so this is certainly not the last time you'll see a pair of Alden shoes on Wikiconic.
Alternatives
No alternatives (yet).
Photo credits
© Leffot, New York, US
Care has been taken to trace the ownership of any copyright material and to contact the owner. The author does not intend to infringe on anyone's copyright for text, photos or otherwise. Anyone who feels that any item in these pages may have inadvertently breeched their copyright should advise the author via the contact sheet, including a link to the page, so that appropriate remedial action can be taken.