Founded in 1814 by Johann Abraham Wüsthof as a shears factory, Wüsthof is a knife-maker based in Solingen, known for its high quality products. Wüsthof's Classic series are a status symbol amongst chefs all over the world. Wüsthof knives are used by famous chefs such as Martha Stewart (Classic), Gordon Ramsay (Classic Ikon, as pictured above) and Jamie Oliver (both Classic and Ikon). Wüsthof still is family owned, for seven generations. The anatomy of the Wüsthof Classic Chef's knife: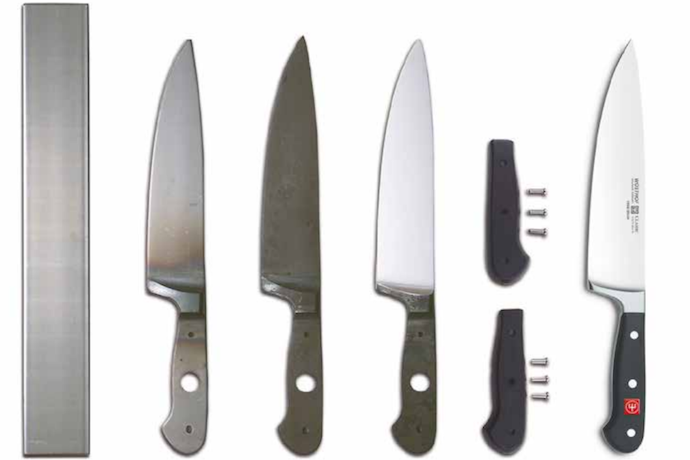 Why on Wikiconic?
Quality, snob-appeal.
Alternatives
Zwilling/ Henkels (established 1731) is one of the largest and oldest manufacturers of kitchen knives, and their twin-logo is one of the oldest trademarks in the world. Unfortunately, they are not family-owned and they loose themselves in contemporary designs.
Photo credits
© Wüsthof, Solingen, Germany
Care has been taken to trace the ownership of any copyright material and to contact the owner. The author does not intend to infringe on anyone's copyright for text, photos or otherwise. Anyone who feels that any item in these pages may have inadvertently breeched their copyright should advise the author via the contact sheet, including a link to the page, so that appropriate remedial action can be taken.