Noma Lights
Established 1939
Originally founded in the 1920s in the United States, Noma was the largest manufacturer of holiday lighting in the world. In 1965 however, Noma had to file for bankruptcy as the company faced increasing competition from cheaper manufacturers. Since 1967 Noma exists only as a licensed trademark, owned today by Inliten, LLC.
Established in 1939 by Fred Capel, Noma's UK branch is still in business, making it the oldest supplier of holiday lights in the world. It is the biggest supplier of holiday lights in the UK. Noma introduced a number of innovations to holiday lighting, including: parallel-wired light sets, all-rubber cords, Bubble Lites and fused safety plugs. In 2014, Noma became part of the LeisureGrow Group.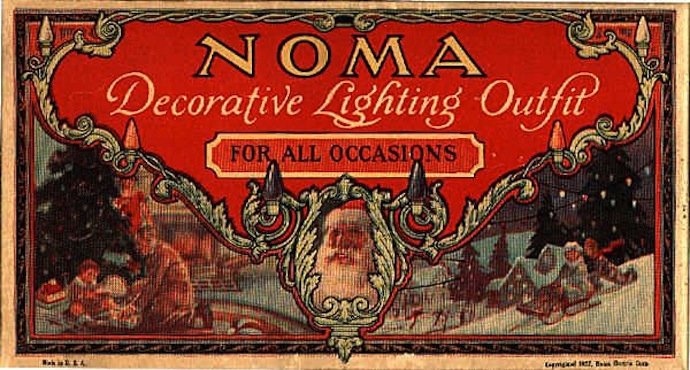 Why on Wikiconic?
Heritage.
Alternatives
Photo credits
© LeisureGrow Products Ltd, Hinxworth, Herts, UK
Care has been taken to trace the ownership of any copyright material and to contact the owner. The author does not intend to infringe on anyone's copyright for text, photos or otherwise. Anyone who feels that any item in these pages may have inadvertently breached their copyright should advise the author via the contact sheet, including a link to the page, so that appropriate remedial action can be taken.