Hario
V60 (2004), Tsuruoka San
Founded in 1921 by Hiromu Shibata as Hiromu Shibata Works, Hario is a laboratory glassware manufacturer, specialized in heat-resistant glass products. In 1957 Hario expanded its product line to include kitchenware. One of their first products was the V60 Dripper, a solution for the complex nature of the preferred coffee brewing method in the days. Other coffee brewing innovations followed and the V60 Dripper – named for the 60-degree angle created by the shape of its cone – was forgotten.
In 2004, with the rise of beards and new coffee brewing trends, Hario decided to revisit the design, making the most iconic slow drip coffee maker. Their Buono pour-over kettle is also a thing of beauty: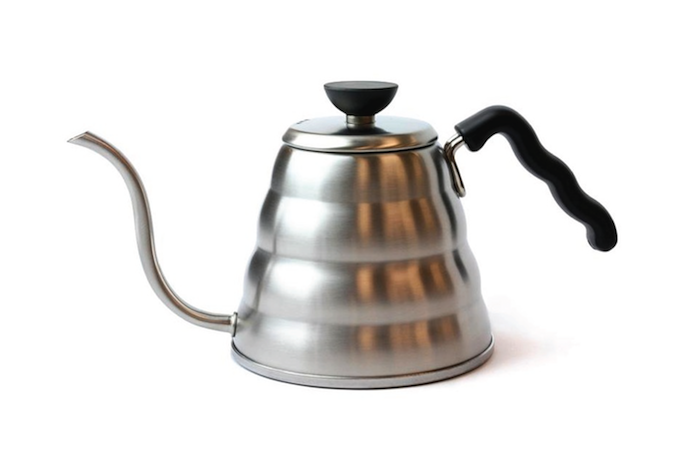 Why on Wikiconic?
Heritage.
Alternatives
The Chemex is a noteworthy alternative, but it is not so goodlooking: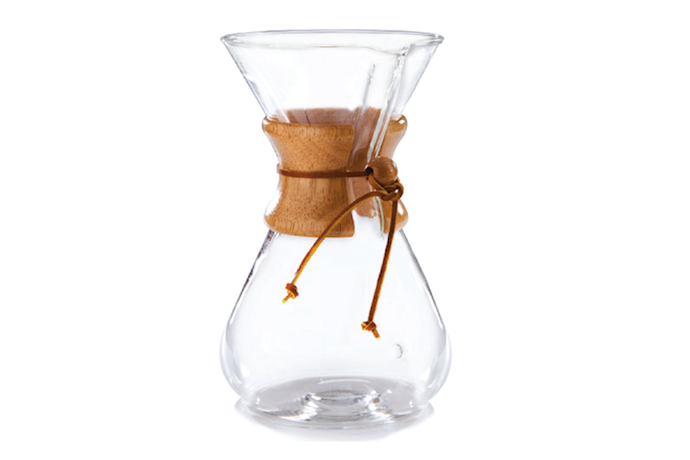 Photo credits
© Hario Co., Ltd., Tokyo, Japan
Care has been taken to trace the ownership of any copyright material and to contact the owner. The author does not intend to infringe on anyone's copyright for text, photos or otherwise. Anyone who feels that any item in these pages may have inadvertently breeched their copyright should advise the author via the contact sheet, including a link to the page, so that appropriate remedial action can be taken.