Founded in 1918 by C.N. Williamson and E.E. 'Colonel' Dickie as the US Overall Company, Dickies is a leading manufacturer of workwear. In 1922 the US Overall Company was renamed the Williamson-Dickie Manufacturing Company, commonly referred to as 'Dickies'. Dickies grew out to become the largest workwear manufacturer in the world, supplying specially designed workwear to major national and international companies such as Volkswagen, Seat, John Deere, Shell, JCB, Leekes, House of Fraser, Makita and Morrisons.
In the early 1990s, Dickies' workwear even became fashionable with American youth. The rugged styling and performance of Dickies clothing started to attract the interest of teenage skateboarders, resulting in Dickies becoming a cult fashion brand.
Pictured below is Dickies' iconic DB100 overall, as worn on stage by performing artists Justin Timberlake, Avril Lavigne, TLC, Limp Bizkit, Westlife and Madonna: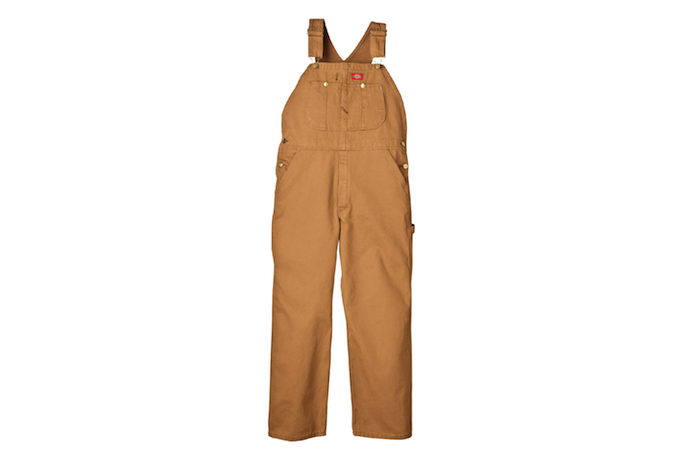 Why on Wikiconic?
Heritage.
Alternatives
Photo credits
© Williamson-Dickie Manufacturing Company, Fort Worth, Texas, US
Care has been taken to trace the ownership of any copyright material and to contact the owner. The author does not intend to infringe on anyone's copyright for text, photos or otherwise. Anyone who feels that any item in these pages may have inadvertently breached their copyright should advise the author via the contact sheet, including a link to the page, so that appropriate remedial action can be taken.