Buck Knives
Established 1902
Founded in 1902 by Hoyt Buck, Buck Knives is a manufacturer of sport and field knives and is credited with inventing the folding hunting knife. In 1947 Hoyt and his son Al opened a shop, H.H. Buck & Son, specialized in handmade knives. In 1964, Al Buck revolutionized the knife industry with the iconic Model 110 Folding Hunter (as pictured above). The Buck Model 110 was one of the first lockback folding knives considered strong enough to do the work of a fixed-blade knife. It rapidly became one of the most popular knives ever made.
For the outdoorsmen who prefer the absolute solid feel of a fixed blade, Buck's best-selling Model 119 sets the standard by which others are measured: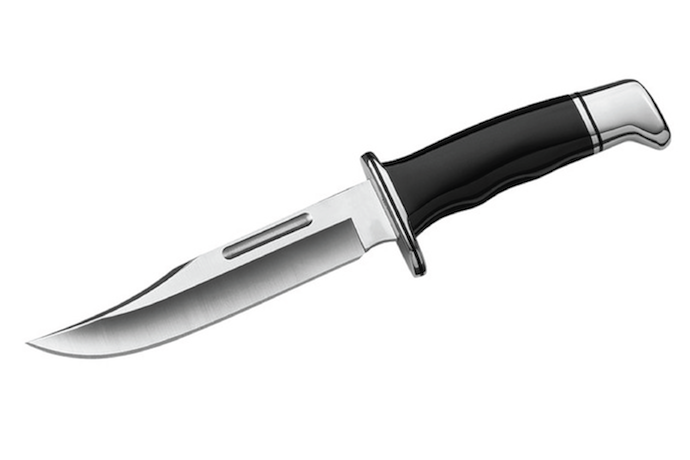 Why on Wikiconic?
Innovation, design.
Alternatives
Photo credits
© Buck Knives, Post Falls, US
Care has been taken to trace the ownership of any copyright material and to contact the owner. The author does not intend to infringe on anyone's copyright for text, photos or otherwise. Anyone who feels that any item in these pages may have inadvertently breeched their copyright should advise the author via the contact sheet, including a link to the page, so that appropriate remedial action can be taken.