The Original Car Shoe
Established 1963
Founded in 1963 by Gianni Mostile, the Original Car Shoe is an Italian footwear company, credited for having invented a moccasin with tiny rubber nubs on the soles. These nubs enhanced adherence to car pedals and were thus particularly suitable for driving sports cars. The Italian Ministry of Industry and Trade awarded a patent for this innovative model of shoe (see below). Famous wearers include Giovanni Agnelli, John F. Kennedy and Roberto Rossellini.
In 2001, the Car Shoe company was taken over by the Prada Group.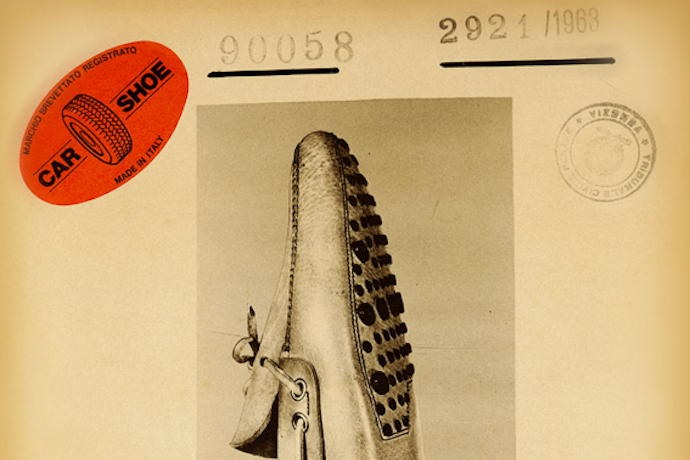 Why on Wikiconic?
Innovation.
Alternatives
Miserocchi, established 1942, who claims to have invented this type of loafer (obviously without the characteristic rubber nubs).
Photo credits
© The Original Car Shoe, Milan, Italy
Care has been taken to trace the ownership of any copyright material and to contact the owner. The author does not intend to infringe on anyone's copyright for text, photos or otherwise. Anyone who feels that any item in these pages may have inadvertently breached their copyright should advise the author via the contact sheet, including a link to the page, so that appropriate remedial action can be taken.