John Lobb Bootmaker Ltd.
Established 1866
Founded in 1866 by John Lobb, John Lobb Bootmaker Ltd. is a manufacturer of luxury shoes and boots for men. In 1902 they opened a branch in Paris, which was acquired in 1976 by the Hermès Group. The bespoke workshop at 9 St James's Street still remains family-owned and continues to operate independently. Famous clients of John Lobb include Prince Charles, Andy Warhol, Frank Sinatra, Laurence Olivier, Duke Ellington and David Niven.
Half brogue (or semi-brogue) shoes have a toe cap with decorative perforations in the center of the toe cap. The half brogue was first designed in 1937 by John Lobb Ltd., who wanted to offer a more stylish alternative to a plain oxford, yet not as casual as a full brogue. Pictured above is the John lobb Saunton, which is part of John Lobb Paris' ready-to-wear collection.
Why on Wikiconic?
Heritage, design.
Alternatives
To emphasize the casual nature of the half brogue, one could opt for the Scafell by K-shoes.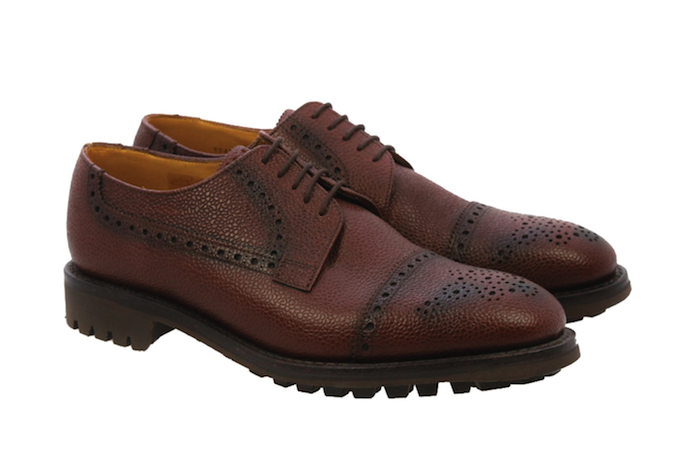 Photo credits
© Leffot, New York, US
Care has been taken to trace the ownership of any copyright material and to contact the owner. The author does not intend to infringe on anyone's copyright for text, photos or otherwise. Anyone who feels that any item in these pages may have inadvertently breached their copyright should advise the author via the contact sheet, including a link to the page, so that appropriate remedial action can be taken.