Founded in 1949 by Heinz Kettler, Kettler is a German manufacturer of riding toys, exercise equipment and garden furniture. Originally, Kettler just produced high quality garden furniture but expanded business with the production of a pedal-vehicle.
Launched in 1962, the iconic Kettcar was Kettler's first pedal-vehicle. Similar to a bicycle, the pedals turn the wheels over a chain. Kettler made many different models of the Kettcar and sold more than 15 million of them worldwide. In Germany, the word Kettcar has become a synonym for four wheeled pedal cars in general. In 2005 Heinz' daughter Karin took over and to this day Kettler is still a family-owned business.
Pictured below is an early Kettcar: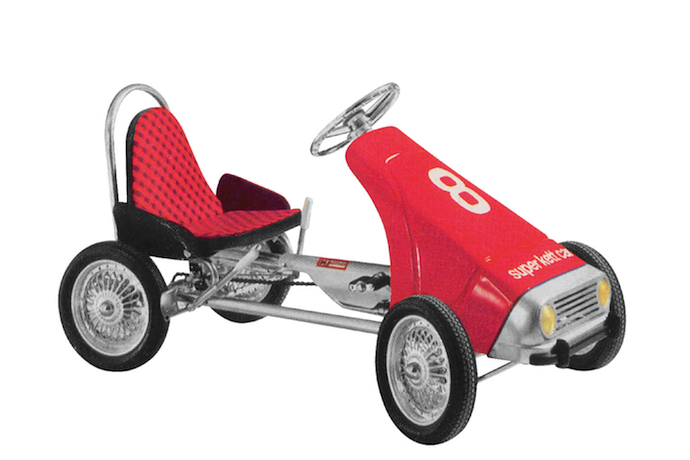 Why on Wikiconic?
Heritage.
Alternatives
Photo credits
© Kettler GmbH & Co. KG, Ense, Germany
Care has been taken to trace the ownership of any copyright material and to contact the owner. The author does not intend to infringe on anyone's copyright for text, photos or otherwise. Anyone who feels that any item in these pages may have inadvertently breached their copyright should advise the author via the contact sheet, including a link to the page, so that appropriate remedial action can be taken.