Georg Jensen
Pitcher 992 (1952), Henning Koppel
Henning Koppel (1918-1981) is one of Denmark's most celebrated designers and a pioneer in what we have come to think of as 'Danish design'. Originally a stone sculptor, Koppel started designing for the legendary Danish silver smith Georg Jensen in 1945. He won the Lunning Prize in 1953 and gold medals at the Milan Triennale in 1951, 1954 and 1957.
Designed in 1952, the iconic silver pitcher no. 992 is considered an absolute design classic. The 992 reminded of a fat duck in its form and consequently it became popular under the name 'the pregnant duck'. As a homage to Henning Koppel, Georg Jensen recently introduced a slender version in stainless steel, thus giving the iconic pitcher a broader audience: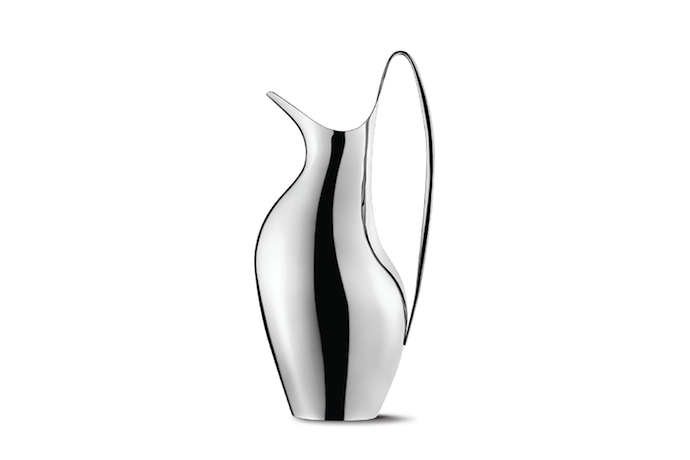 Why on Wikiconic?
Heritage.
Alternatives
Photo credits
© Georg Jensen A/S, Frederiksberg, Denmark
Care has been taken to trace the ownership of any copyright material and to contact the owner. The author does not intend to infringe on anyone's copyright for text, photos or otherwise. Anyone who feels that any item in these pages may have inadvertently breeched their copyright should advise the author via the contact sheet, including a link to the page, so that appropriate remedial action can be taken.