Tupperware
Established 1945
Founded in 1945 by Earl Silas Tupper, Tupperware is the world's leading manufacturer of plastic containers used to store food. Tupper was the first to developed plastic containers to contain food and keep it airtight. In 1949, Tupperware introduced the iconic Wonderlier Bowl, as pictured above, that started a revolutionary range of kitchen utensils. The once-patented Tupper Seal, an airtight and watertight lid that makes a burping sound when opened, distinguishes Tupperware from its competitors.
Also, Tupperware pioneered a direct marketing strategy with its famous Tupperware party. In 1951, Tupperware was taken from the stores and sold exclusively at parties. These Tupperware parties gave women a way of maintaining their domestic responsibilities while earning their own money.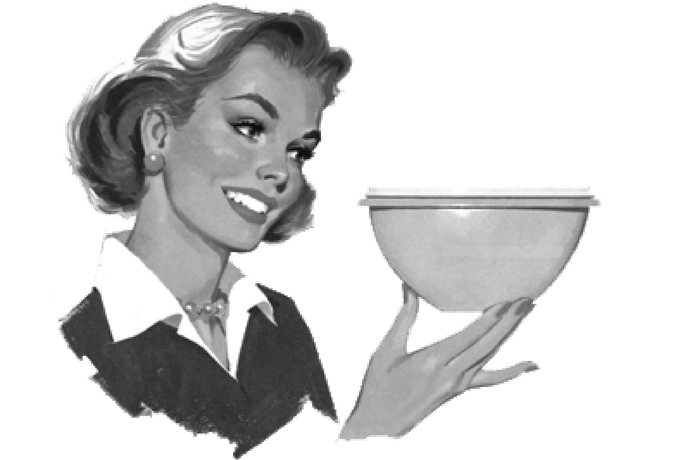 Why on Wikiconic?
Heritage.
Alternatives
Photo credits
© Tupperware Brands Corporation, Orlando, Florida, US
Care has been taken to trace the ownership of any copyright material and to contact the owner. The author does not intend to infringe on anyone's copyright for text, photos or otherwise. Anyone who feels that any item in these pages may have inadvertently breached their copyright should advise the author via the contact sheet, including a link to the page, so that appropriate remedial action can be taken.