Turnbull & Asser
Established 1885
Founded in 1885 by Reginald Turnbull and Ernest Asser as a gentleman's hosiery shop, Turnbull & Asser is a gentleman's bespoke shirtmaker, located on Jermyn Street. In the 1920s, Turnbull & Asser began to focus its business on shirt making and is now best known for its particularly vivid colours and patterns. All shirts are made in England.
In 1962, Turnbull & Asser began to outfit James Bond, as first portrayed by Sean Connery. These shirts featured a special turnback cuff, which was fastened with buttons as opposed to cufflinks. Since then this cuff is referred to as the James Bond cuff. Other famous Turnull & Asser wearers include Prince Charles, Sir Winston Churchill, Ronald Reagan, George H. W. Bush, John Kerry, Charlie Chaplin, Pablo Picasso and The Great Gatsby: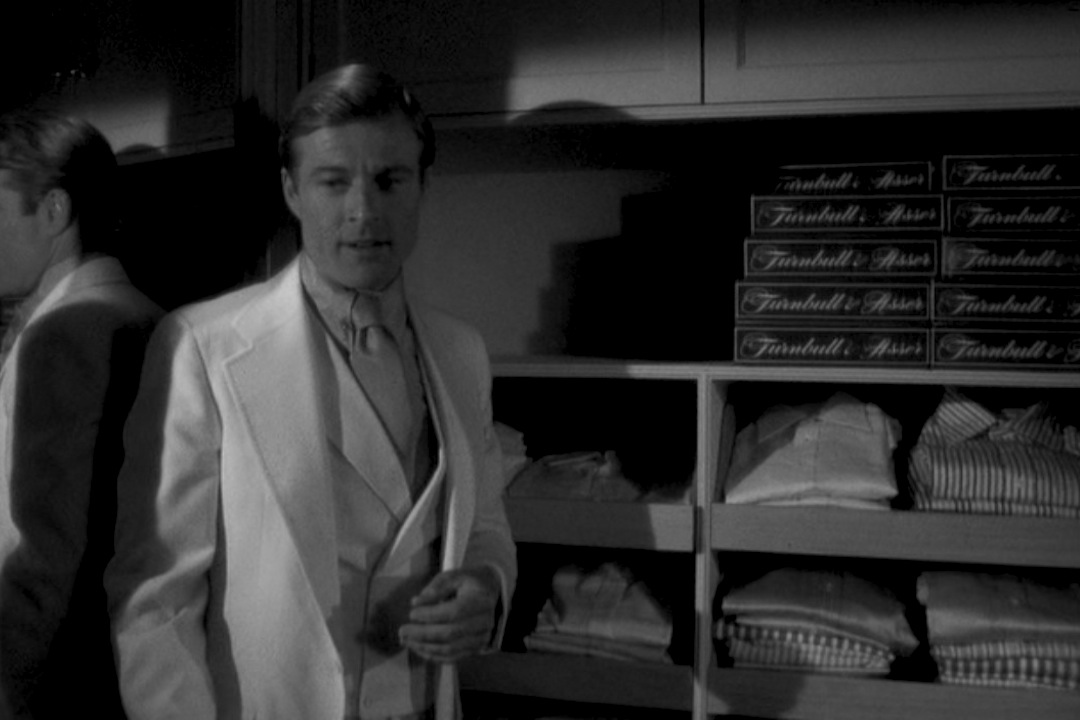 Why on Wikiconic?
Heritage.
Alternatives
Photo credits
© Turnbull & Asser, London, UK
Care has been taken to trace the ownership of any copyright material and to contact the owner. The author does not intend to infringe on anyone's copyright for text, photos or otherwise. Anyone who feels that any item in these pages may have inadvertently breached their copyright should advise the author via the contact sheet, including a link to the page, so that appropriate remedial action can be taken.