Sanderson
Established 1860
Founded in 1860 in Islington, London by Arthur Sanderson, the company began as an importer of French wallpapers. Merchandise featured expensive, luxurious wallpapers manufactured by Paul Balin of Paris, for whom Sanderson was the sole agent in England. In 1879 Sanderson established a factory of his own in Chiswick and in 1924 Sanderson received a Royal Warrant as 'Purveyor of Wallpapers and Paints' to George V.
William Morris (1834-1896) is regarded as the greatest designer and one of the most outstanding figures of the Arts and Crafts Movement. He provided beautiful, hand-crafted products and furnishings for the home – highly controversial at the time as it denounced the 'progress' of the machine age by rejecting unnecessary mechanical intervention. When Morris & Co. was dissolved in 1940, Sanderson and Sons bought its wallpaper business and rights to use the Morris name. Many 19th century designs by Morris & Co remain in production today. Though mostly used on textiles, Strawberry Thief (as pictured above) proved to be one of Morris's most commercially successful patterns.
Why on Wikiconic?
Heritage, design.
Alternatives
Mid-century design wise: Alphabet (1952) by Alexander Girard, originally produced by Herman Miller is a design classic.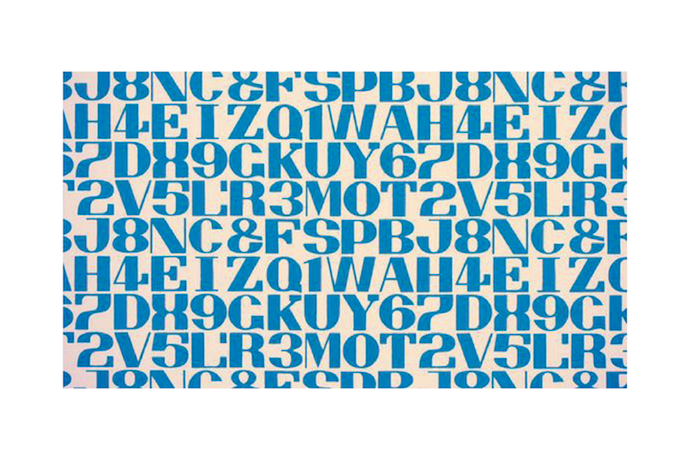 Photo credits
© Sanderson, Denham, UK
Care has been taken to trace the ownership of any copyright material and to contact the owner. The author does not intend to infringe on anyone's copyright for text, photos or otherwise. Anyone who feels that any item in these pages may have inadvertently breached their copyright should advise the author via the contact sheet, including a link to the page, so that appropriate remedial action can be taken.