Gianvito Rossi
Established 2006
After working with his father, the famous shoe designer Sergio Rossi, Gianvito Rossi decided to launch his own collection of women's shoes in 2006. Gianvito quickly made a name for himself with elegant an imaginative detailed shoes that are designed to lengthen legs. As Rossi cares about form and functionality, his shoes are easy to wear and minimize foot pain – an almost unique selling point.
Made of translucent PVC with patent leather heel and pointed cap toe, Rossi's most iconic creation is the Plexi pump. Although it is not the first in its kind, Roger Vivier already experimented with clear plastic for his creations in 1945, the Plexi was an instant success amongst celebrities and opened the door for many imitations. The Plexi is definitely a demand creating, modern icon.
An early experiment with plastic from Roger Vivier (1945):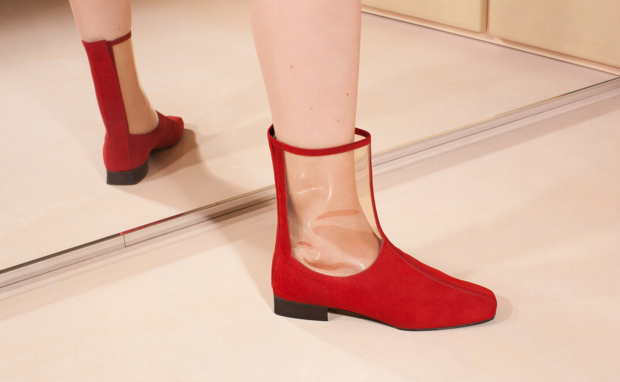 Why on Wikiconic?
Design, demand creating.
Alternatives
Photo credits
© GGR S.R.L., San Mauro Pascoli, Italy
Care has been taken to trace the ownership of any copyright material and to contact the owner. The author does not intend to infringe on anyone's copyright for text, photos or otherwise. Anyone who feels that any item in these pages may have inadvertently breached their copyright should advise the author via the contact sheet, including a link to the page, so that appropriate remedial action can be taken.