Artek
Armchair 31/42 (1932), Alvar Aalto
Alvar Aalto (1898-1976) was a famous Finnish architect and designer and is mostly known for his natural and organic furniture and glassware designs. Instead of the tubular metal framing used by Bauhaus designers, Aalto preferred using wood for his furniture designs. Aalto's use of plywood had enormous influence on other great designers such as Charles Eames and Arne Jacobsen.
Originally designed in 1932 for the Paimio Sanatorium, Aalto's Armchair 31/42 was the world's first wooden cantilever armchair. It had to be comfortable, yet light enough to be easily moved by patients. In 1935, Aalto formed the company Artek, together with his wife, Aino Aalto, to keep up standards of quality in production. Another great creation is Aalto's Savoy vase, which also features on Wikiconic.
Also designed in 1932 for the Paimio Sanatorium, and although technically less progressive, Aalto's Armchair 41 or 'Paimio chair' is considered his most iconic design: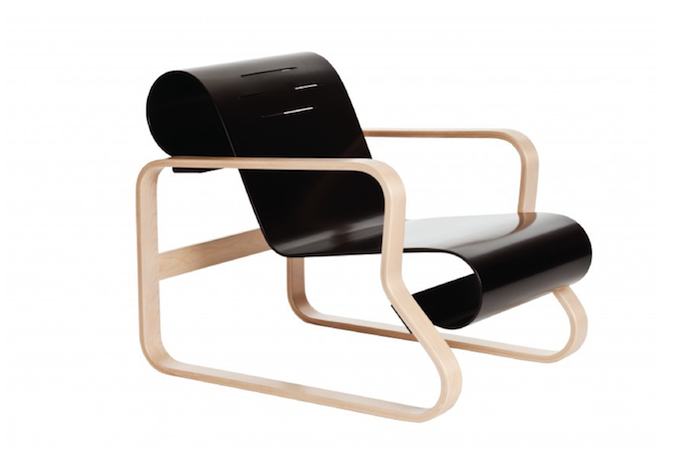 Why on Wikiconic?
Design.
Alternatives
Photo credits
© Artek oy ab, Helsinki, Finland
Care has been taken to trace the ownership of any copyright material and to contact the owner. The author does not intend to infringe on anyone's copyright for text, photos or otherwise. Anyone who feels that any item in these pages may have inadvertently breached their copyright should advise the author via the contact sheet, including a link to the page, so that appropriate remedial action can be taken.