Fritz Hansen
Swan chair (1958), Arne Jacobsen
Introduced in 1958 by Danish architect and designer Arne Jacobsen (1902–1971), the Swan chair is one of his most iconic pieces of furniture. Initially designed for the Radisson SAS Royal Hotel in Copenhagen, along with the equally well-known Egg (as pictured below), the Swan was created from a moulded shell on an aluminum swivel base. It was technologically innovative for the time, as there were no straight lines. Jacobsen also used it in several of his following projects, such as the Nationalbank of Denmark. The design of the Swan has little changed over the years and it has been in production at Fritz Hansen ever since.
Jacobsen's equally famous Egg chair: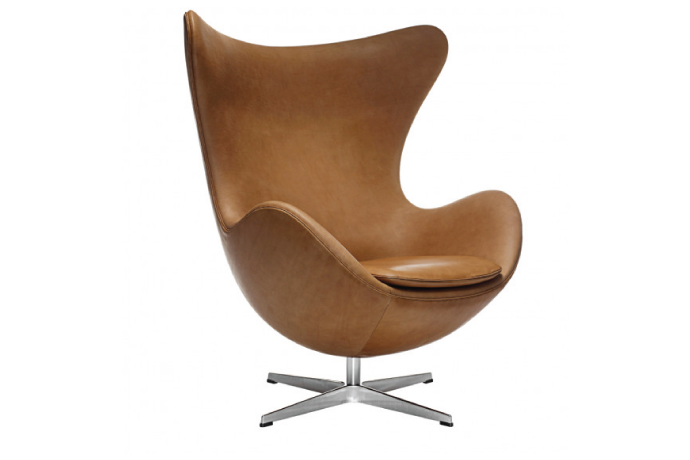 Why on Wikiconic?
Design.
Alternatives
Photo credits
© Fritz Hansen, Allerød, Denmark
Care has been taken to trace the ownership of any copyright material and to contact the owner. The author does not intend to infringe on anyone's copyright for text, photos or otherwise. Anyone who feels that any item in these pages may have inadvertently breached their copyright should advise the author via the contact sheet, including a link to the page, so that appropriate remedial action can be taken.