Founded in 1918 by Sentarō Kuwahara as a small family enterprise, the Kuwahara Bicycle Company started business by selling bicycle parts wholesale. The brand began exporting bikes abroad and entered the American market in 1959, manufacturing bikes for brands like Apollo, Schwinn and Azuki. In the early 1970s, when children began racing their bicycles on dirt tracks, Kuwahara began to build BMX bikes under the Kuwahara brand name. Together with bike importer Howie Cohen, they developed the first major BMX distributorship.
The Kuwahara brand gained international recognition and popularity when its BMX model was used in the Hollywood blockbuster E.T. (the Extra-Terrestrial) in 1982. Following the success of the film, Kuwahara began producing the red and white 'Original E.T. model', which still is the holy grail for many BMX old school collectors.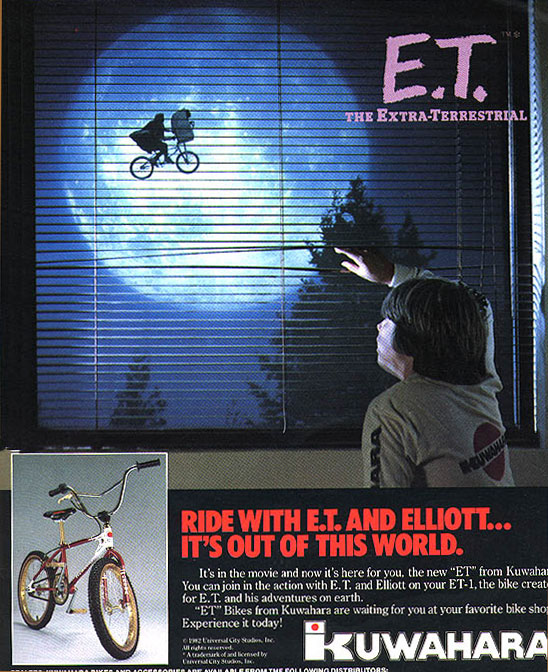 Why on Wikiconic?
Design.
Alternatives
Photo credits
© Kuwahara Company, Osaka, Japan
Care has been taken to trace the ownership of any copyright material and to contact the owner. The author does not intend to infringe on anyone's copyright for text, photos or otherwise. Anyone who feels that any item in these pages may have inadvertently breached their copyright should advise the author via the contact sheet, including a link to the page, so that appropriate remedial action can be taken.