Giro
Air Attack (1989), Jim Gentes
Founded in 1985 by Jim Gentes, Giro is a US manufacturer of helmets, apparel and shoes for cycling, and goggles for skiing and snowboarding. Part of BRG Sports, a leading manufacturer of racing helmets, Giro has been an innovator in the world of bike helmets and is the first choice of riders worldwide.
In 1986 Giro designed their first adult bike helmet with some vents and no shell. This light-weight helmet was an instant hit, and Giro began selling large quantities of the helmets to racers and others who could afford the high price. In 1989 they designed their most iconic helmet: the Air Attack. It was a revelation in styling and performance for all types of riding—from track to triathlon, road and mountain biking to cyclocross. The original Air Attack is one of two Giro helmets in the New York Museum of Modern Art's permanent collection.
Why on Wikiconic?
Innovation, design.
Alternatives
It offers less protection, but Brancale's hairnet definitely has that classic look: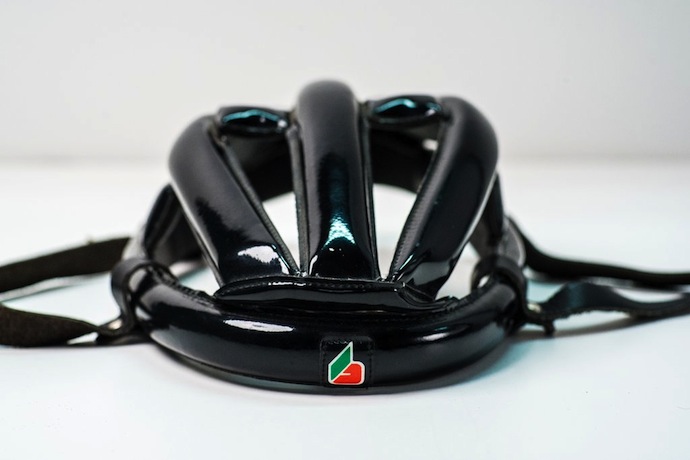 Photo credits
© Giro, Santa Cruz, US
Care has been taken to trace the ownership of any copyright material and to contact the owner. The author does not intend to infringe on anyone's copyright for text, photos or otherwise. Anyone who feels that any item in these pages may have inadvertently breached their copyright should advise the author via the contact sheet, including a link to the page, so that appropriate remedial action can be taken.