Raleigh Bicycle Company
Raleigh Chopper (1967)
Introduced in 1969 by the Raleigh Bicycle Company of Nottingham, England, the Raleigh Chopper is the most iconic children's bicycle. The bike featured a 3-speed or 5-speed Sturmey Archer gear hub in a frame-mounted console gear lever, ape hanger handlebars and a padded high-back banana seat – to name but a few of its cool features.
The original Chopper was not without problems: it was not suitable for cycling long distances as it was slow and heavy and the position of the gear lever could also contribute to injuries sustained in a crash. Still, its unique design made the Chopper a cultural icon and fondly remembered by many who grew up in that period. In 2006, the Raleigh Chopper was named in the list of British design icons put together by the BBC and the Design Museum.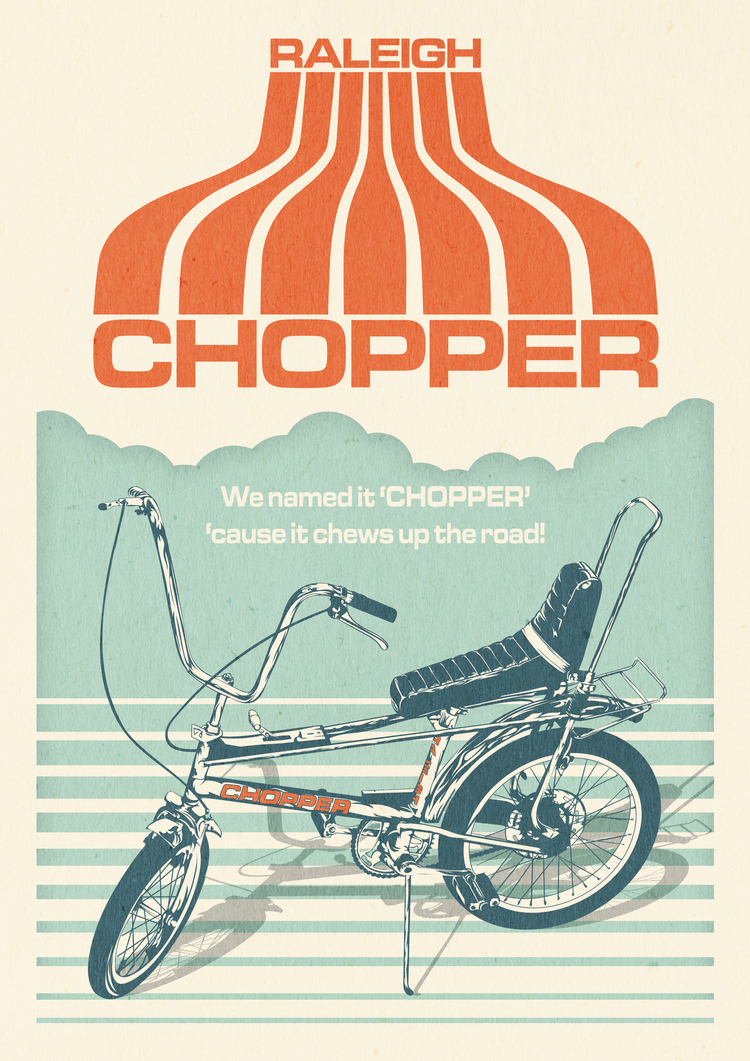 Why on Wikiconic?
Design.
Alternatives
Photo credits
© Raleigh Bicycle Company, Nottingham, UK
Care has been taken to trace the ownership of any copyright material and to contact the owner. The author does not intend to infringe on anyone's copyright for text, photos or otherwise. Anyone who feels that any item in these pages may have inadvertently breached their copyright should advise the author via the contact sheet, including a link to the page, so that appropriate remedial action can be taken.