Founded in 1924 by August Bremicker, Abus (an acronym for August Bremicker und Söhne) is the world's leading manufacturer of bicycle locks. Initially, the product ranges was limited to padlocks. Today, Abus also produces smoke alarms, video surveillance systems, bike and boat security products and alarm systems. The company is still family owned.
Launched in 1949, the diskus lock is Abus' most iconic product. The disc shape effectively combats the most common ways of forcing it open. The power of the design lies in the small opening in the shackle, which makes it very difficult to tamper with.
Abus was also the first to introduce the brass padlock (the Abus no. 75) in 1958: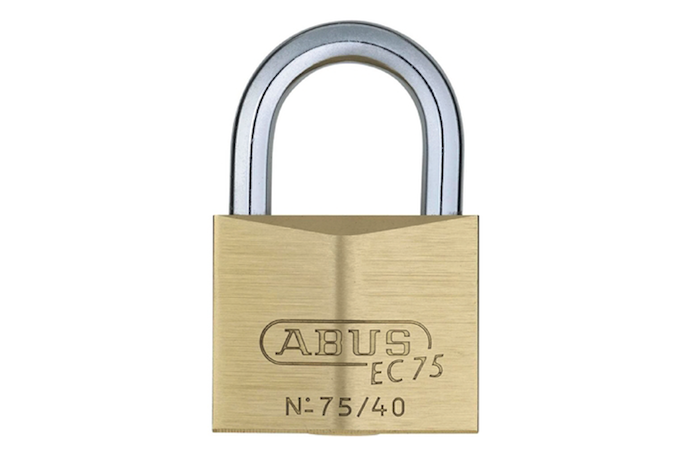 Why on Wikiconic?
Design, innovation.
Alternatives
Photo credits
© August Bremicker Söhne KG, Wetter-Volmarstein, Germany
Care has been taken to trace the ownership of any copyright material and to contact the owner. The author does not intend to infringe on anyone's copyright for text, photos or otherwise. Anyone who feels that any item in these pages may have inadvertently breached their copyright should advise the author via the contact sheet, including a link to the page, so that appropriate remedial action can be taken.