In 1842 the company was founded by Pietro Riva, who began building boats at Sarnico, a small Northern Italian town on the shores of Lago d'Iseo. In the 1930's, by which time the business was managed by Pietro's grandson Serafino, the company was a leading manufacturer of small racing boats. In the 1950's Serafino's son Carlo transformed the business: he created such exceptional wooden boats that they surpassed anything his competitors produced.
The Riva Aquarama became a worldwide legend courted by screen stars and royalty. Its evocative name derived from the widescreen Cinerama movie popular in the early 1960s. Production of the Riva Aquarama and its derivatives (the Lungo, Super, and Special) ran from 1962 until 1996. With famous owners as Brigitte Bardot, Sophia Loren and Peter Sellers, the Aquarama is a synonym for the style, wealth and extravagance of the 50's and 60's jet set.
Why on Wikiconic?
Iconic design.
Alternatives
Boesch Switzerland, established 1920: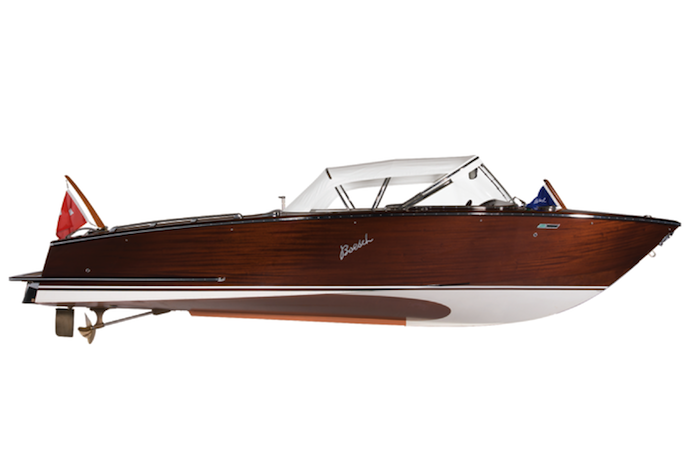 Photo credits
© Public domain
Care has been taken to trace the ownership of any copyright material and to contact the owner. The author does not intend to infringe on anyone's copyright for text, photos or otherwise. Anyone who feels that any item in these pages may have inadvertently breached their copyright should advise the author via the contact sheet, including a link to the page, so that appropriate remedial action can be taken.