Volkswagen
Volkswagen Type 2 (1950)
Founded in 1937, Volkswagen AG is a German car manufacturer headquartered in Wolfsburg, Germany. Its holding company, the Volkswagen Group, was created in 1975 and is now the second-largest automaker in the world.
Launched in 1950 and credited to Dutch Volkswagen importer Ben Pon, the iconic Volkswagen Type 2 (T1) was Volkswagen's second car model. Following the Type 1 (Beetle), it was given the prosaic name 'Type 2', but it is commonly known as the Transporter, Kombi, Microbus, Bus or Camper. Volkswagen subcontracted the modifications to Westfalia-Werke, who started converting buses into camper vans in 1951. The iconic 'pop-top' package, as pictured above, was added later, and became very popular on the second-generation VW Bus from 1968 to 1979.
Below is a picture of the first generation Type 2: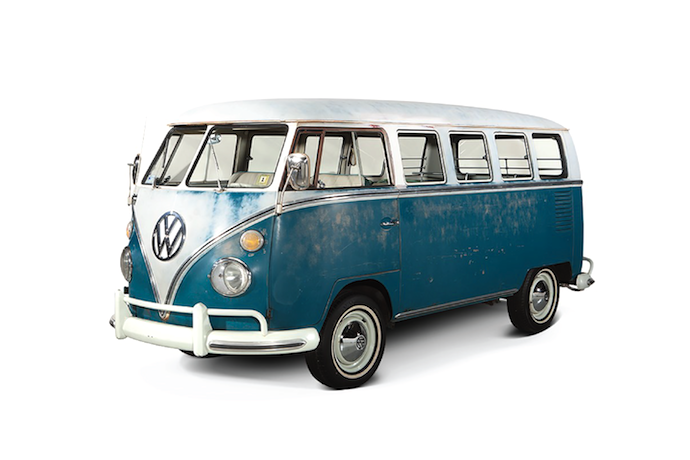 Why on Wikiconic?
Design.
Alternatives
Photo credits
© Volkswagen AG, Wolfsburg, Germany
Care has been taken to trace the ownership of any copyright material and to contact the owner. The author does not intend to infringe on anyone's copyright for text, photos or otherwise. Anyone who feels that any item in these pages may have inadvertently breached their copyright should advise the author via the contact sheet, including a link to the page, so that appropriate remedial action can be taken.