Tesla Motors
Established 2003
Founded in 2003 by Martin Eberhard, Marc Tarpenning, JB Straubel, Ian Wright and Elon Musk, Tesla Motors is an American car manufacturer, specialized in electric cars and their battery components. The company is named after Nikola Tesla, the famous inventor who patented an AC induction motor in 1888.
Tesla's primary goal was to commercialize electric vehicles, starting with a premium sports car for early adopters. Launched in 2008, the Tesla Roadster (as pictured above) was the first highway legal all-electric car to use lithium-ion battery cells, and the first all-electric car to travel more than 200 miles (320 km) per charge. Moving into more mainstream vehicles, Tesla launched the Model S, an electric luxury sedan, in 2012. By 2015, the Model S was the world's best-selling plug-in vehicle.
The Tesla Model S: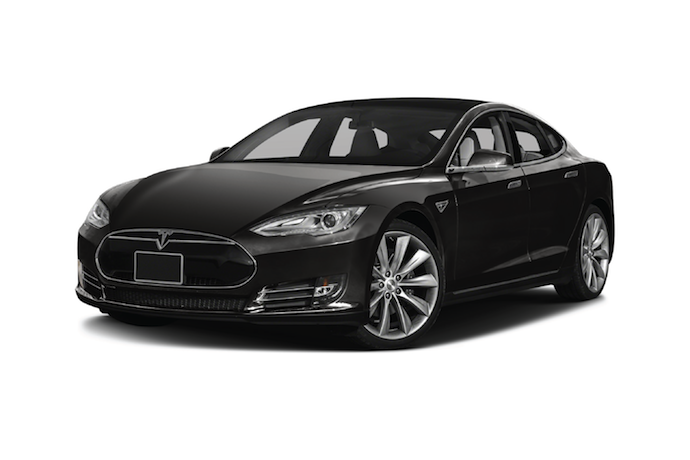 Why on Wikiconic?
Design, innovation.
Alternatives
Photo credits
© Tesla Motors, Inc., Palo Alto, California, US
Care has been taken to trace the ownership of any copyright material and to contact the owner. The author does not intend to infringe on anyone's copyright for text, photos or otherwise. Anyone who feels that any item in these pages may have inadvertently breached their copyright should advise the author via the contact sheet, including a link to the page, so that appropriate remedial action can be taken.