Willys Jeep
Establsihed 1941
Produced from 1941 to 1945 by Willys-Overland as a four-wheel drive utility vehicle for war use, the Willys MB was the world's first Jeep. This vehicle for General Purpose, came to be known by its nick name: 'GP' or 'Jeep'. Made famous during WWII, Willys enter the consumer market after the war with the CJ-2A, also known as the 'Universal'. The same basic vehicle remained in production through seven variants and several corporate parents (Kaiser-Jeep and American Motors Corporation) through 1986 when production of the Jeep model was officially ended.
Today, the Jeep brand name is owned by Fiat Chrysler. Launched in 1986, the Jeep Wrangler is arguably an indirect progression from the Willys civilian Jeeps, although neither American Motors Corporation nor Fiat Chrysler have claimed that the Wrangler was a direct descendant. The Jeep Wrangler is available to this day: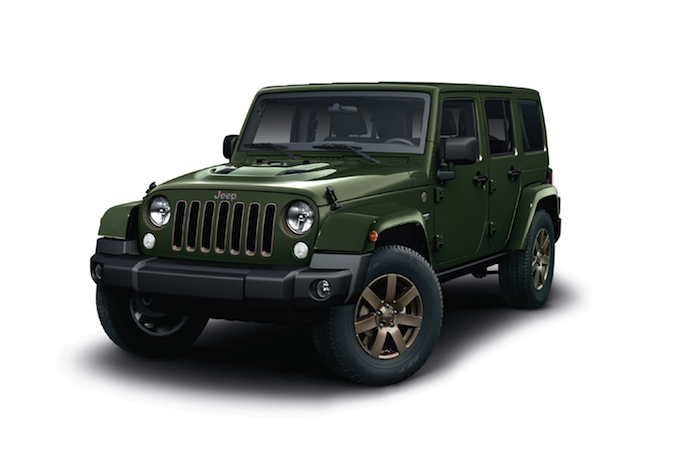 Why on Wikiconic?
Heritage.
Alternatives
Photo credits
© Fiat Chrysler Automobiles US LLC, Auburn Hills, Michigan, US
Care has been taken to trace the ownership of any copyright material and to contact the owner. The author does not intend to infringe on anyone's copyright for text, photos or otherwise. Anyone who feels that any item in these pages may have inadvertently breached their copyright should advise the author via the contact sheet, including a link to the page, so that appropriate remedial action can be taken.