DUX
Gedess (1939), Georges Dessonnaz
Invented and patented in 1939 by Georges Dessonnaz, and named after the first letters of its inventor's name, the Gedess is the world's first sharpener for clutch pencils. When the first clutch pencils came on the market at the end of the 1930s, a device was needed to sharpen the lead without damaging the outer metal casing. The Gedess did just that. DUX, a big name in the field of pencil sharpeners started production in 1941. In 1998, DUX was taken over by Standardgraph, but the brand name DUX was preserved.
The drawing in the patent specification (as pictured below) does not show today´s form but the basic idea remained. The current form has been used since about 1944 and is part of the permanent collection of MoMA New York.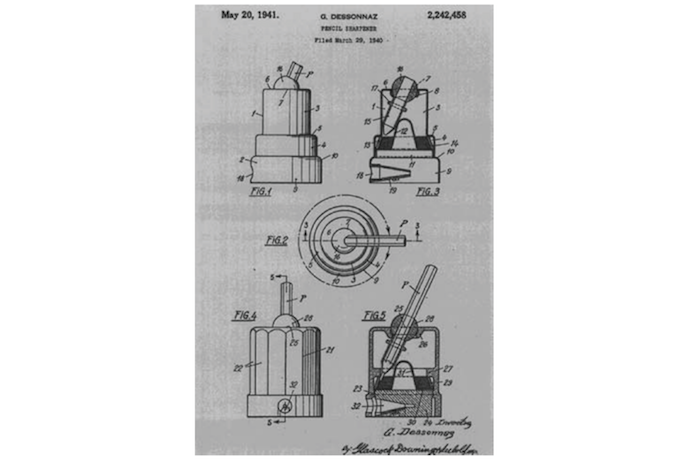 Why on Wikiconic?
Heritage.
Alternatives
Photo credits
© Standardgraph Zeichentechnik GmbH., Geretsried, Germany
Care has been taken to trace the ownership of any copyright material and to contact the owner. The author does not intend to infringe on anyone's copyright for text, photos or otherwise. Anyone who feels that any item in these pages may have inadvertently breached their copyright should advise the author via the contact sheet, including a link to the page, so that appropriate remedial action can be taken.