Herman Miller Inc.
Hang-It-All (1953), Charles & Ray Eames
Charles (1907–1978) and Ray Eames (1912–1988) were American designers who made major contributions to modern architecture and furniture. Their lounge chair, plywood chair and fiberglass chair also feature on Wikiconic. Their main goal was to to develop furniture that was affordable and could be mass-produced.
Designed in 1953, The Eames Hang-It-All first appeared as storage for childrens' belongings. Today, the Hang-It-All found its way into artful foyers as an entryway statement. The original colour composition of the Hang-It-All was conceived by Ray Eames and featured multicolored hooks on a white wire frame: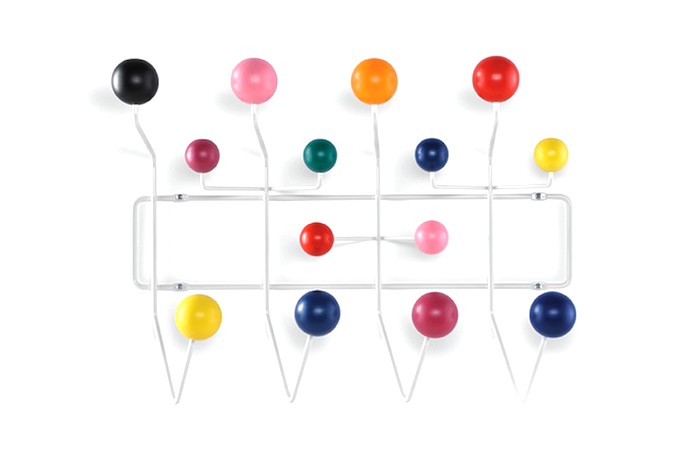 Why on Wikiconic?
Design.
Alternatives
Photo credits
© Herman Miller Inc., Zeeland, US
Care has been taken to trace the ownership of any copyright material and to contact the owner. The author does not intend to infringe on anyone's copyright for text, photos or otherwise. Anyone who feels that any item in these pages may have inadvertently breached their copyright should advise the author via the contact sheet, including a link to the page, so that appropriate remedial action can be taken.