Founded in 1937 by Frank Lowy, Unicorn is one of the world's largest manufacturers of dart equipment. Originally darts were sold from dump bins, all thrown in together, regardless of weight or style. Unicorn was the first to develop a precision made set of three darts, the Silver Comet darts (as pictured above). Over a quarter of a million sets have been sold to date and many of the original batch are still giving perfect service.
This would be the first of a long series of innovations. In 1949 Unicorn became the first company to sell darts classified by actual weight. To this day, Unicorn is the only company confident enough to guarantee weight accuracy to within 0.33% on most tungsten darts. Unicorn's more contemporary darts look like this: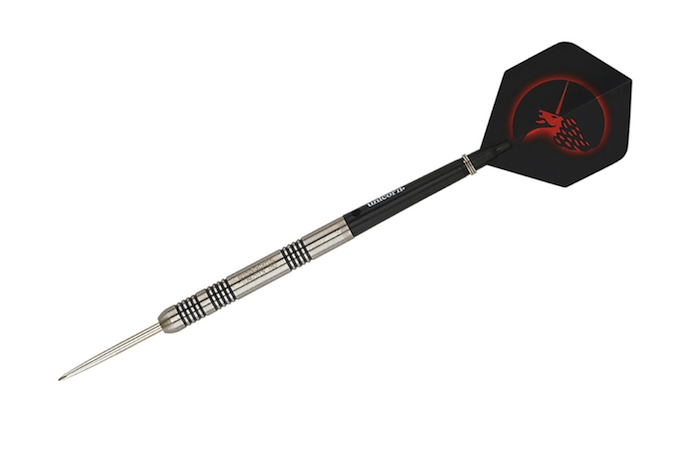 Why on Wikiconic?
Heritage.
Alternatives
Photo credits
© Unicorn Products Limited, Crockham Hill, Edenbridge, UK
Care has been taken to trace the ownership of any copyright material and to contact the owner. The author does not intend to infringe on anyone's copyright for text, photos or otherwise. Anyone who feels that any item in these pages may have inadvertently breached their copyright should advise the author via the contact sheet, including a link to the page, so that appropriate remedial action can be taken.