Koh-i-Noor Hardtmuth A.S.
Established 1790
Founded in 1790 by Joseph Hardtmuth, Koh-i-Noor Hardtmuth A.S. is a manufacturer of a full line of pencils, pens, and art supplies. Josef Hardtmuth is the inventor of modern graphite pencil. In 1802, Hardtmuth patented an artificial graphite pencil by mixing powdered graphite with clay, lowering the price and making the product more accessible for the masses. At the 1889 World Fair in Paris, the Hardtmuth's displayed their pencils rebranded as 'Koh-I-Noor Hardtmuth', named after the largest diamond in the world.
An iconic pencil needs an iconic eraser. Launched in 1896, the iconic Hardtmuth eraser with the elephant logo, made on the basis of natural caoutchouc, is still in production today. The Hardtmuth elephant is one of the oldest registered trademarks in the world.
Why on Wikiconic?
Heritage, design.
Alternatives
The Pelican BR40 with a blue ink eraser has some iconic value as well: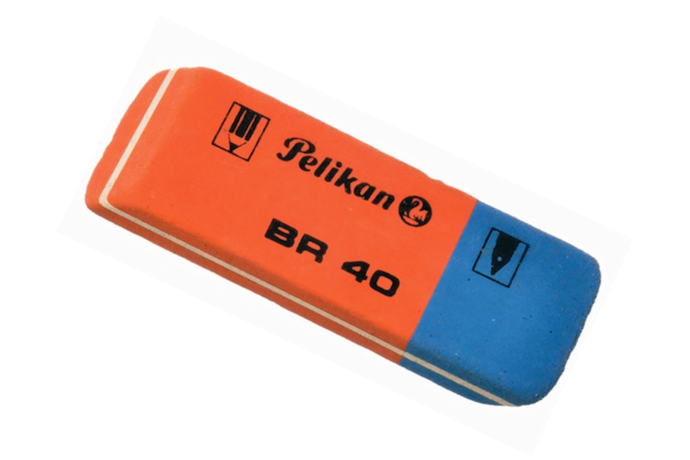 Photo credits
© Koh-i-Noor Hardtmuth A.S., České Budějovice, Czech Republic
Care has been taken to trace the ownership of any copyright material and to contact the owner. The author does not intend to infringe on anyone's copyright for text, photos or otherwise. Anyone who feels that any item in these pages may have inadvertently breached their copyright should advise the author via the contact sheet, including a link to the page, so that appropriate remedial action can be taken.