An immense favorite among espresso purveyors worldwide, FAC Porcellane ACF made the classic Italian espresso cup. For over 40 years they made the most durable cup in a beachfront town near Savona in the western Liguria region. Unfortunately the company went out of business in 2012, making the indestructible ACF cups highly collectable.
Founded in 1964 by Giuseppe Boschini, an expert connoisseur of the porcelain market, Ancàp offers the perfect alternative for the ACF cups. Ancàp porcelain cups are the result of a meticulous production process consisting of pure raw materials fired at remarkably high temperatures. 100% Made in Italy, Ancàp is the cup of choice in every leading Barista event or championship.
The ACF cup as mentioned above: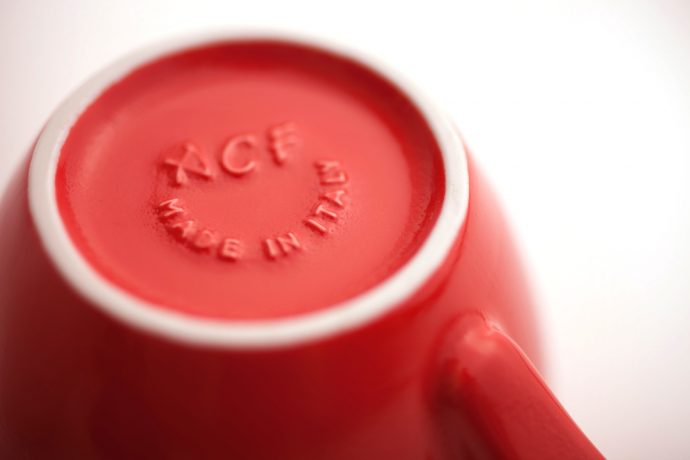 Why on Wikiconic?
Quality.
Alternatives
Photo credits
© Ancàp S.p.A., Sommacampagna, Italy
Care has been taken to trace the ownership of any copyright material and to contact the owner. The author does not intend to infringe on anyone's copyright for text, photos or otherwise. Anyone who feels that any item in these pages may have inadvertently breached their copyright should advise the author via the contact sheet, including a link to the page, so that appropriate remedial action can be taken.