Founded in 1857 as the Furt and Packard Shoe Company and soon thereafter named Field and Flint Company, FootJoy is the number one seller of golf shoes and gloves in the United States. In 1927, the FootJoy line of golf shoes became the official shoe for the American Ryder Cup team and it would grow out to become the leading golf shoe on the PGA tour. In 1970, Field and Flint Company becomes officially known as FootJoy, Inc. and in 1985 Footjoy was acquired by the Acushnet Company.
First launched in 1989, the DryJoys golf shoes are their most iconic series. The DryJoys are extremely waterproof, comfortable and provide the stability a golfer requires to make a good swing. Today, DryJoys still set the standard for waterproof golf shoe technology.
In the 1980s Pittards and FootJoy teamed up to create the StaSof, the most iconic golf gloves today: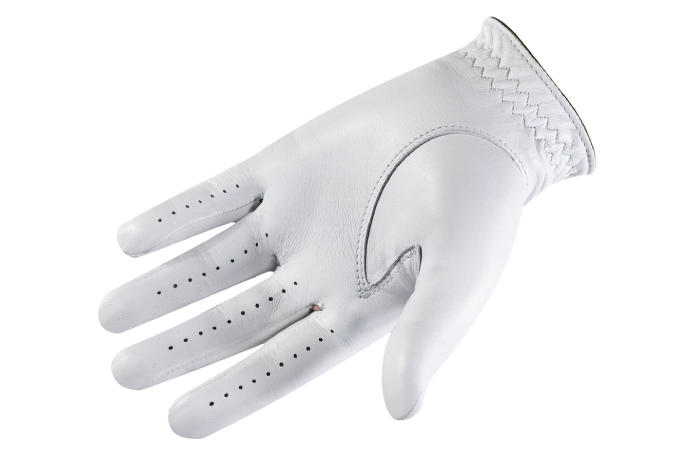 Why on Wikiconic?
Innovation.
Alternatives
Photo credits
© Footjoy / Acushnet, Fairhaven, US
Care has been taken to trace the ownership of any copyright material and to contact the owner. The author does not intend to infringe on anyone's copyright for text, photos or otherwise. Anyone who feels that any item in these pages may have inadvertently breached their copyright should advise the author via the contact sheet, including a link to the page, so that appropriate remedial action can be taken.