Keimfarben GmbH
Established 1878
Founded in 1878 in Abensberg by Adolf Wilhelm Keim, Keimfarben is one of the world's leading manufacturers of silicate paints. Keim invented a new mineral paint – a mix of liquid water glass and mineral colour pigments – which could withstand the cold climate while at the same time offering brilliant colors. Buildings such as the White House, Buckingham Palace, the Bolshoi Theatre and the Sydney Opera House and are all painted with Keimfarben paints.
The Keim logo: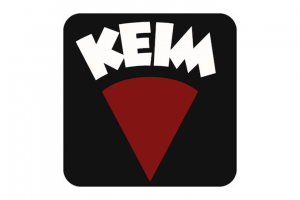 Why on Wikiconic?
Heritage.
Alternatives
Photo credits
© Keimfarben GmbH, Diedorf, Germany
Care has been taken to trace the ownership of any copyright material and to contact the owner. The author does not intend to infringe on anyone's copyright for text, photos or otherwise. Anyone who feels that any item in these pages may have inadvertently breached their copyright should advise the author via the contact sheet, including a link to the page, so that appropriate remedial action can be taken.