Founded in 1946 by Amedeo Canfora, Canfora makes the most iconic strappy flat sandals, the so called 'Capri sandals', and is still run by the Canfora family today. Grace Kelly, Maria Callas and Greta Garbo were al big fans, as was Jackie Kennedy who commissioned a sandal with delicate chain straps in gold, silver, or rose gold, the K model. K sandals have been included in every collection since and they are still one of the most popular of all the styles sold: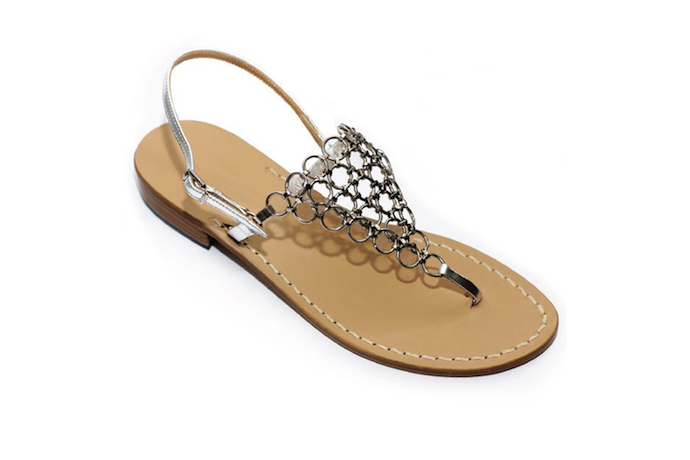 Why on Wikiconic?
Design.
Alternatives
Photo credits
© Canfora, Capri, Italy
Care has been taken to trace the ownership of any copyright material and to contact the owner. The author does not intend to infringe on anyone's copyright for text, photos or otherwise. Anyone who feels that any item in these pages may have inadvertently breeched their copyright should advise the author via the contact sheet, including a link to the page, so that appropriate remedial action can be taken.