Luigi Borrelli
Established 1957
Founded in 1957 by Luigi Borrelli, Luigi Borrelli is an Italian menswear brand from Naples, Italy, mostly known for its luxurious shirts. It all started back in 1928 when Luigi's mother Anna inaugurated a small workshop reserved for a restricted number of connoisseurs. In 1957 the shirt making shop was handed down from mother to son. A Luigi Borrelli should be in the wardrobe of every sophisticated connoisseur – one of them being the King of Italy Victor Emmanuel III, who gave Luigi Borrelli the title 'Supplier of the Royal House of Savoy' by registering the company as supplier No. 16.
The key to Luigi Borrelli's success is his painstakingly attention to detail. Only using the best materials, a classic Borrelli shirt is made by hand according to the Neapolitan tradition and can be recognized by the following eight characteristics: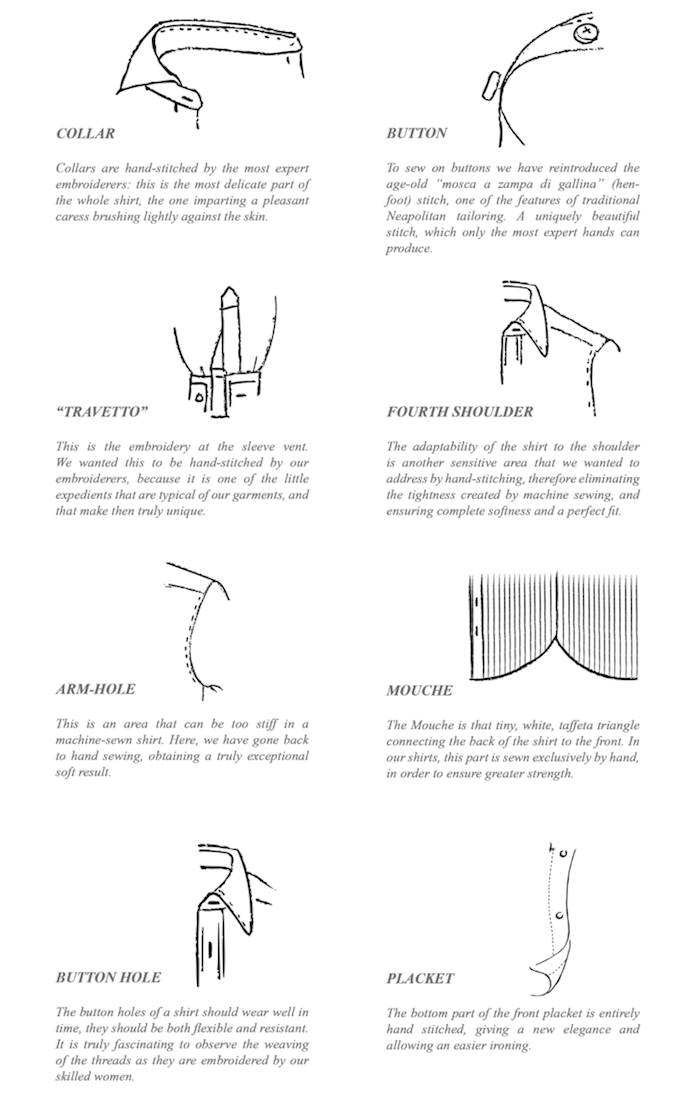 Why on Wikiconic?
Quality, snob appeal.
Alternatives
Photo credits
© Luigi Borrelli, Naples, Italy
Care has been taken to trace the ownership of any copyright material and to contact the owner. The author does not intend to infringe on anyone's copyright for text, photos or otherwise. Anyone who feels that any item in these pages may have inadvertently breached their copyright should advise the author via the contact sheet, including a link to the page, so that appropriate remedial action can be taken.