Founded in 1890, Selvyt is a leading brand in polishing cloths for the jewelry, watchmaking and silversmiths trade, and the maker of the most iconic shoe polishing cloth. Selvyt has been suppliers of shoe polishing cloths to the Military for over 100 years, providing military boots with an immaculate, signature spit-shine. Used by the finest craftsmen, it has become the benchmark shoe polishing cloth by which all other products are judged. Selvyt is currently owned by Edmund Bell Ltd (est. 1855), a British textile company with a focus on producing fabrics for apparel wear. Selvyt is by far their most iconic product.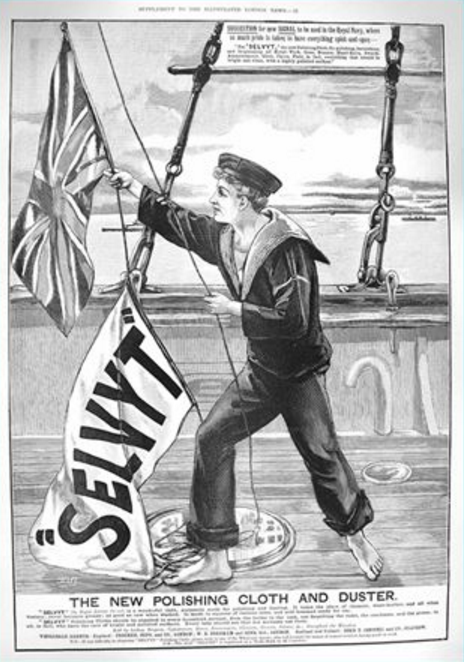 Why on Wikiconic?
Heritage, functionality.
Alternatives
Photo credits
© Edmund Bell & Company Ltd., Rochdale, UK
Care has been taken to trace the ownership of any copyright material and to contact the owner. The author does not intend to infringe on anyone's copyright for text, photos or otherwise. Anyone who feels that any item in these pages may have inadvertently breeched their copyright should advise the author via the contact sheet, including a link to the page, so that appropriate remedial action can be taken.