Founded in 1932 by blacksmith Anders Winther, Winther is a manufacturer of quality bikes for kids and adults, mostly known for its iconic model 405 tricycle. A traffic accident left Anders Winther unable to do hard manual work, so instead he began producing toboggans, tricycles and scooters. In 1947, his brother Frede joined him and started to produce bicycles.
Around 1955, Winther began exporting its products to other countries. In 1959, Frede designed the iconic model 405, a tricycle with a fixed steel tray. It turned out to be an instant classic. Over the decades, more than two million of them have been sold.
Why on Wikiconic?
Heritage, design, quality.
Alternatives
The Wisa Gloria. A thing of beauty.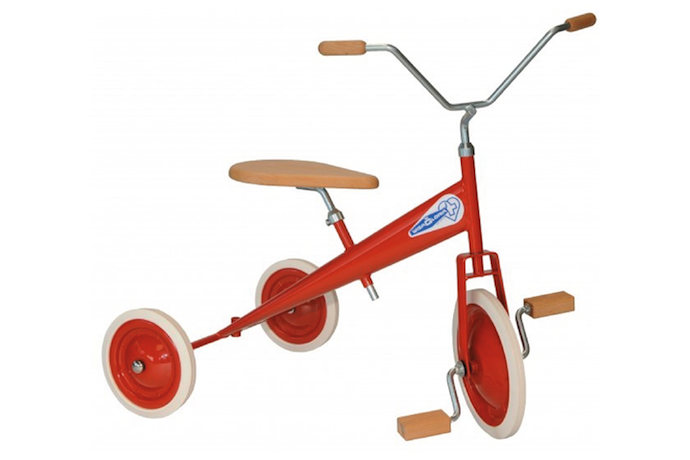 Photo credits
© A. Winther A/S, Them, Denmark
Care has been taken to trace the ownership of any copyright material and to contact the owner. The author does not intend to infringe on anyone's copyright for text, photos or otherwise. Anyone who feels that any item in these pages may have inadvertently breached their copyright should advise the author via the contact sheet, including a link to the page, so that appropriate remedial action can be taken.