Thomas Brigg & Sons
Established 1836
Founded in 1836 by Thomas Brigg as Thomas Brigg & Sons, Swaine Adeney Brigg today is the manufacturer of the iconic Brigg umbrella. A product of impeccable British craftsmanship, the Brigg umbrella is famous for its high quality and long history supplying Royal Families, Prime Ministers and distinguished gentlemen around the World.
In 1893, Thomas Brigg & Sons received its first Royal Appointment and became the first umbrella maker ever to be honoured with an appointment. Thomas Brigg & Sons merged in 1943 with Swaine & Adeney (established 1750) and were afterwards styled 'Swaine, Adeney, Brigg & Sons'.
Wikiconic would opt for the eccentric Whangee Umbrella, just like John Steed's in The Avengers: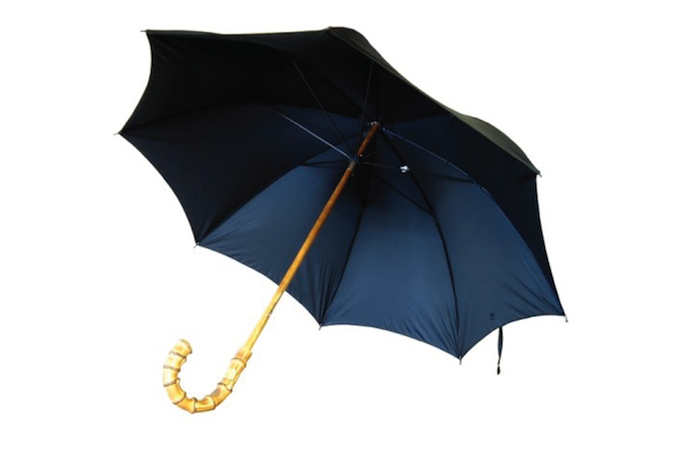 Why on Wikiconic?
Heritage.
Alternatives
Photo credits
© Swaine, Adeney, Brigg & Sons, London, UK
Care has been taken to trace the ownership of any copyright material and to contact the owner. The author does not intend to infringe on anyone's copyright for text, photos or otherwise. Anyone who feels that any item in these pages may have inadvertently breached their copyright should advise the author via the contact sheet, including a link to the page, so that appropriate remedial action can be taken.