Founded in 1840 by metalworker A.C.C. Joachims as Germany's first scale factory, Seca today is market leader in the field of high-precision scales and measuring systems. In 1888 mechanical engineer Frederik Vogel bought the scale factory and introduced the brand name Seca in 1897. Today the company is still run by the Vogel family, the fourth generation to be precise.
Seca is the perfect example of a hidden champion – a company with a low level of public awareness, but highly successful in its trade. Seca is market leader in the weight scale business, and all weight scales are based on Seca designs.
When you have plenty of space in the bathroom, you should definitely consider the Seca column scale – it's a thing of beauty: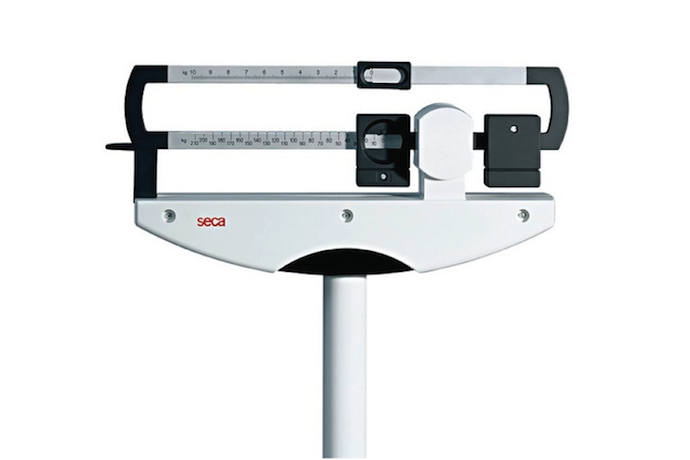 Why on Wikiconic?
Heritage.
Alternatives
Photo credits
© Seca GmbH & Co. KG, Hamburg, Deutschland
Care has been taken to trace the ownership of any copyright material and to contact the owner. The author does not intend to infringe on anyone's copyright for text, photos or otherwise. Anyone who feels that any item in these pages may have inadvertently breached their copyright should advise the author via the contact sheet, including a link to the page, so that appropriate remedial action can be taken.