Volleyball was created in 1895 by William G. Morgan, who wanted to combine elements of basketball, baseball, handball and tennis into one sport. In 1900 Morgan asked sporting goods manufacturer Spalding to make him a special ball for the game. This ball was used for decades and has not changed significantly since the first design.
For the Olympic indoor volleyball competition in 2008 Mikasa manufactured a new design, the MVA200 (as pictured above). This new ball has an eight-panel design to allow more hand contact on the ball for improved accuracy. The ball has dimples which are meant to create a truer flight pattern. This was the first major design change in over 100 years, and it instantly became the ball of choice in all major tournaments.
Mikasa also designed the most iconic beach volleyball, the VLS300: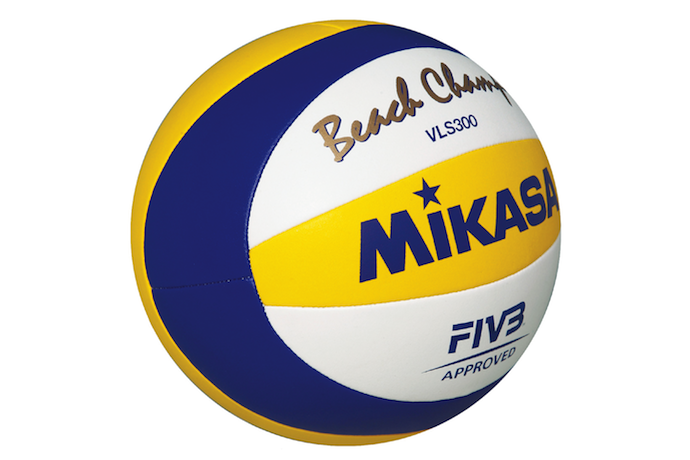 Why on Wikiconic?
Design.
Alternatives
Photo credits
© Mikasa, Hiroshima, Japan
Care has been taken to trace the ownership of any copyright material and to contact the owner. The author does not intend to infringe on anyone's copyright for text, photos or otherwise. Anyone who feels that any item in these pages may have inadvertently breeched their copyright should advise the author via the contact sheet, including a link to the page, so that appropriate remedial action can be taken.