R.M. Williams
Established 1932
Attributed to Queen Victoria's shoemaker J. Sparkes-Hall, who patented the design in 1851, Chelsea boots are ankle-high boots with an elastic side panel on the side. Chelsea boots were considered an iconic element of the 1960s in Britain, particularly the mod scene.
Founded in 1932 by Reginald Murray Williams, R.M. Williams makes the most iconic Chelsea boots today. Initially producing a wide range of leather goods, R.M. Williams found particular success with its riding boots. The upper of the boots is constructed using a single piece of leather, a method that enhances durability and creates a timeless, clean look. This production technique remains a staple of R.M. Williams styles today.
Why on Wikiconic?
Heritage.
Alternatives
Saint Laurent Paris, established 1961. Saint Laurent made the Chelsea boot popular again for both men and women. Demand-creating.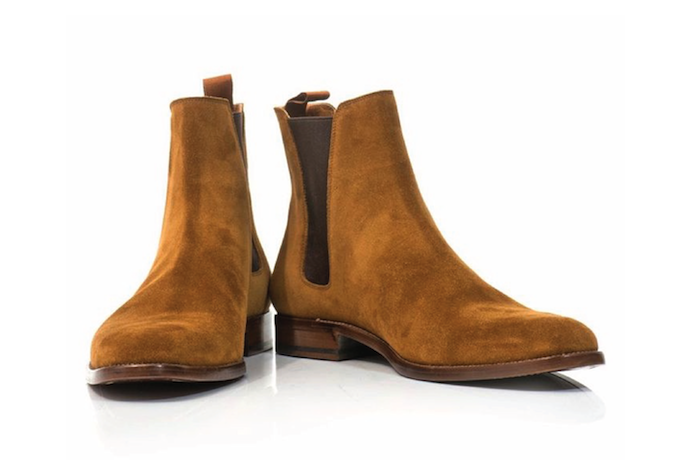 Photo credits
© R.M. Williams, Salisbury, Australia
Care has been taken to trace the ownership of any copyright material and to contact the owner. The author does not intend to infringe on anyone's copyright for text, photos or otherwise. Anyone who feels that any item in these pages may have inadvertently breeched their copyright should advise the author via the contact sheet, including a link to the page, so that appropriate remedial action can be taken.