Caran d'Ache
Fixpencil (1929)
Founded in Geneva in 1915, when Arnold Schweitzer purchased the Ecridor Pencil Factory, Caran d'Ache is a Swiss manufacturer of art and luxury writing instruments. Schweitzer named his company after the nickname of a French satiric political cartoonist, Karandash (the Russian word for pencil).
In 1929, Carl Schmid invented the Fixpencil, one of the first clutch pencils which has been trademarked by Caran d'Ache (as pictured below). Today, the Fixpencil model 22 is the most iconic option. It consists of a lightweight but very strong aluminium barrel and a sharpener incorporated in the push-button. It is supplied with a random push-button colour: black, blue, red and yellow.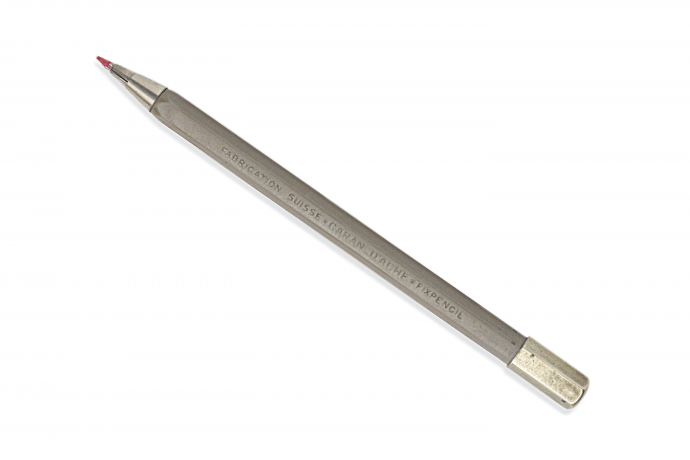 Why on Wikiconic?
Heritage, design.
Alternatives
Photo credits
© Caran d'Ache, Geneva, Switzerland
Care has been taken to trace the ownership of any copyright material and to contact the owner. The author does not intend to infringe on anyone's copyright for text, photos or otherwise. Anyone who feels that any item in these pages may have inadvertently breached their copyright should advise the author via the contact sheet, including a link to the page, so that appropriate remedial action can be taken.