Life Fitness
LifeCycle (1969), Dr. Keene Dimmick
Founded in 1968 by Ray Wilson and Augie Neato, Life Fitness is an American fitness equipment company, specialized in the production of exercise bikes and treadmills. It all started when Life Fitness purchased a design for an electric stationary exercise bike from Dr. Keene P. Dimmick in 1969. They marketed it the LifeCycle exercise bike, the industry's first electronic stationary bicycle. The LifeCycle was an instant success and has set the tone for competitors. In 1998 Life Fitness was acquired by Brunswick Corporation (manufacturer of the most iconic pool table, which also features on Wikiconic).
Pictured below is the world's first exercise bicycle, the LifeCycle 300: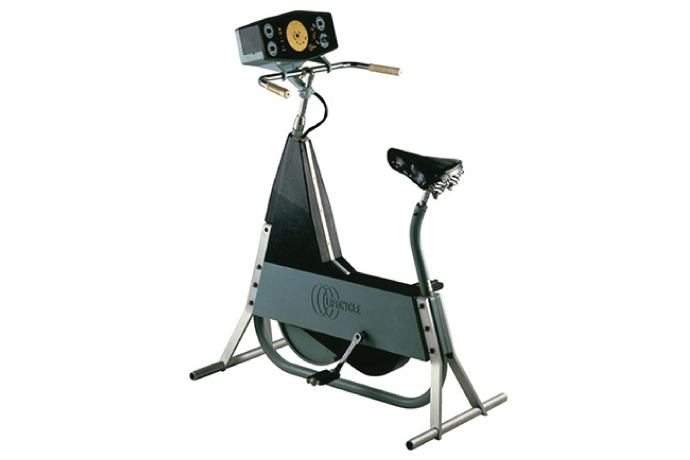 Why on Wikiconic?
Heritage.
Alternatives
Photo credits
© Life Fitness, Rosemont, IL, US
Care has been taken to trace the ownership of any copyright material and to contact the owner. The author does not intend to infringe on anyone's copyright for text, photos or otherwise. Anyone who feels that any item in these pages may have inadvertently breached their copyright should advise the author via the contact sheet, including a link to the page, so that appropriate remedial action can be taken.