Founded in 1911 by Carl A. Grundén, Grundéns is the most iconic manufacturer of durable foul weather garments. Traditionally worn by sailors and fishermen, oilskin is type of cloth made waterproof by using of a thin layer of tar. During the 1930s, Grundéns began to experiment with rubberized material for rainwear. In the beginning of the 1950s, Grundéns was the first to use PVC-coated fabrics. To this day, this material is still the world-leading fabric for professional rainwear.
Why on Wikiconic?
Heritage.
Alternatives
For day to day use, you are well off buying a Stutterheim jacket. Although not as durable as a Grundéns, Stutterheim jackets do have  popularized the oilskin jacket.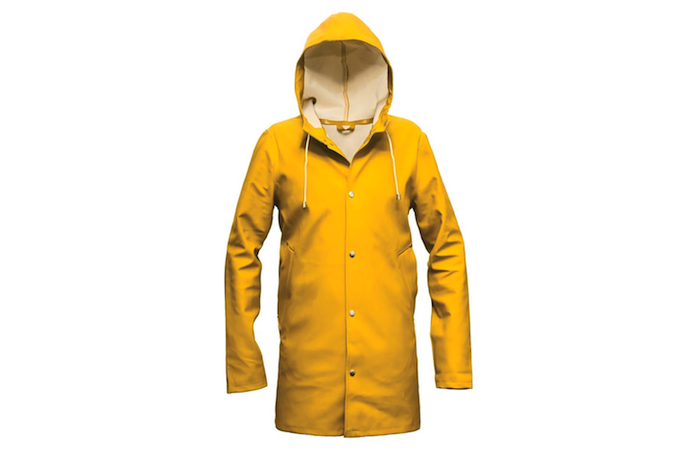 Photo credits
© Grundéns Regnkläder AB, Borås, Sweden
Care has been taken to trace the ownership of any copyright material and to contact the owner. The author does not intend to infringe on anyone's copyright for text, photos or otherwise. Anyone who feels that any item in these pages may have inadvertently breached their copyright should advise the author via the contact sheet, including a link to the page, so that appropriate remedial action can be taken.