Founded in 1932 by Bill O'Brien and Harry Norville, Breville is an Australian manufacturer of small home appliances, credited with having invented the original sandwich toaster. Breville, a mix of the founders's names, started off making radios and mine detectors for the war. After World War II, Breville turned its attention to small appliances.
Launched in 1974, the Breville toasted sandwich maker was an instant success, selling 400,000 units in its first year. In some countries 'Breville' has become the generic word for a sandwich toaster and often for the toasted sandwich itself. The Original '74 is still available today in an updated and restyled version: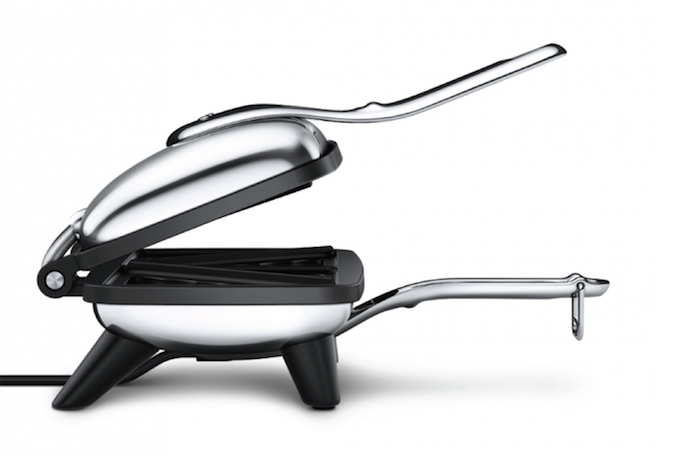 Why on Wikiconic?
Heritage.
Alternatives
Photo credits
© Breville, Melbourne, Australia,
Care has been taken to trace the ownership of any copyright material and to contact the owner. The author does not intend to infringe on anyone's copyright for text, photos or otherwise. Anyone who feels that any item in these pages may have inadvertently breeched their copyright should advise the author via the contact sheet, including a link to the page, so that appropriate remedial action can be taken.