J. Hudson & Co Ltd.
Acme Thunderer (1883)
Founded in the 1860s by toolmaker Joseph Hudson, J Hudson & Co Ltd. is a manufacturer of whistles, trading under the Acme Whistles brand name. Acme means a high point in Greek, indicating that the whistle was a tool for producing a very high decibel level. In 1883 the London Police were looking for an idea to replace the hand rattle. Inspired by a sound derived from his violin, Joseph Hudson created the perfect sounding whistle for police use. The Metropolitan whistle (as pictured below) was born and is still in use to this day.
In 1884 Hudson launched the iconic Acme Thunderer (as pictured above), the world's first pea whistle. The Thunderer is the world's biggest selling whistle, and is used in every major league sport.
The Acme Metropolitan whistle: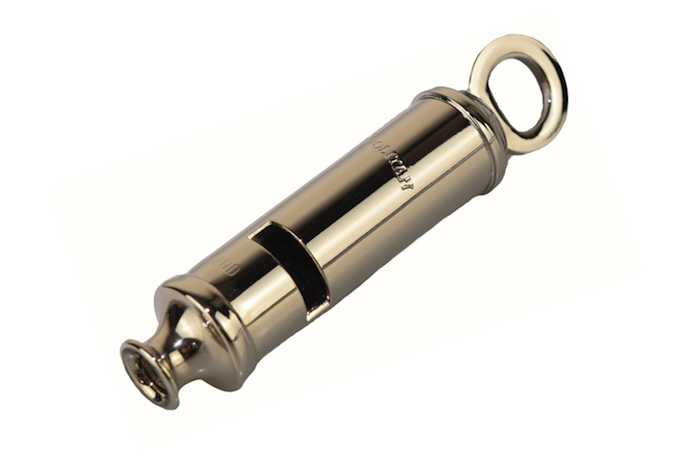 Why on Wikiconic?
Heritage.
Alternatives
Photo credits
© J Hudson & Co Ltd., Birmingham, UK
Care has been taken to trace the ownership of any copyright material and to contact the owner. The author does not intend to infringe on anyone's copyright for text, photos or otherwise. Anyone who feels that any item in these pages may have inadvertently breeched their copyright should advise the author via the contact sheet, including a link to the page, so that appropriate remedial action can be taken.