Diane von Fürstenberg
Established 1972
Diane von Fürstenberg, born Diane Simone Michelle Halfin, is a fashion designer mostly known for her iconic wrap dress. She was married to Prince Egon of Fürstenberg and continued to use his family name after their divorce in 1972.
In 1972 Diane von Furstenberg launched her eponymous fashion brand, which is renowned for its signature prints and credited for inventing the wrap dress. A wrap dress is a dress with a front closure formed by wrapping one side across the other. The Fürstenberg wrap dress is consistently knee-length and has long sleeves.
Pictured below is Diana Fürstenberg wearing an early edition of her iconic dress (1976):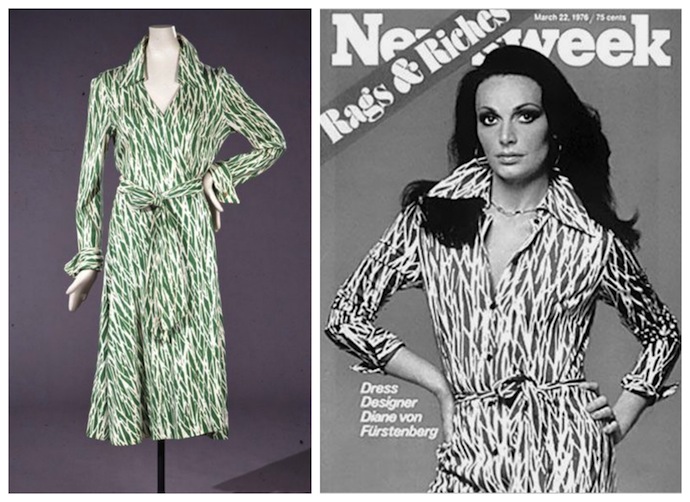 Why on Wikiconic?
Heritage.
Alternatives
Photo credits
© Diane von Fürstenberg/ DVF, New York City, New York, US
Care has been taken to trace the ownership of any copyright material and to contact the owner. The author does not intend to infringe on anyone's copyright for text, photos or otherwise. Anyone who feels that any item in these pages may have inadvertently breached their copyright should advise the author via the contact sheet, including a link to the page, so that appropriate remedial action can be taken.